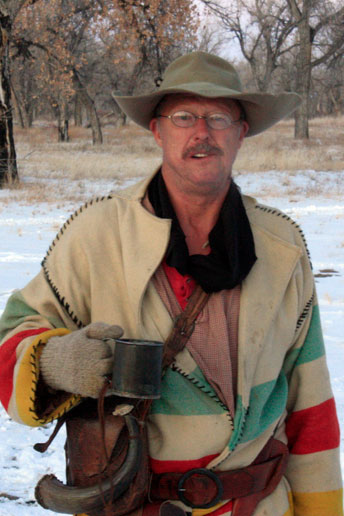 Name

AMM

Inactive

I grew up in the 100 Valleys of the Umpqua River in Oregon, with a period of time in both Klamath Falls, Oregon and in Twin Falls, Idaho. I have always been fascinated by the outdoors and since the age of 10 have spent as much time as I can outside. As a kid, I spent many hours either by myself or with friends exploring the mountains, valleys, creeks and rivers wherever I happened to live. We hunted, fished, trapped, made shelters and lived off the land as best we could. I spent many years working on survival and tracking skills.
I quickly associated my love and respect of the outdoors with the Native American culture and began to read all I could find. Of course, I then discovered the role of the Mountaineers and have been fascinated and hooked ever since.
The period of the Mountaineer is of a particular interest to me as it was truly a time of melding yourself with nature if you were to survive. Researching the items that were available during this period, creating and using them in the wild so to speak is a personal challenge and very rewarding.
I was originally a member of the George Johnston Laguna Mountain Party of Southern California, but after moving to Colorado joined up with the Rocky Mountain Outfit. Although, I enjoy solo treks best, I have a great time with the RMO and enjoy the camaraderie and sharing of information and knowledge from such a well-rounded and enjoyable group of scoundrels and brothers.